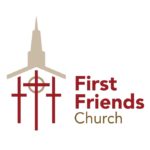 Website First Friends Church
Gather in community, Grow in Christ, and Go into the world
Salem First Friends Church is seeking a full-time Pastor of Student Ministry & Community Life. This role will serve as a critical part of our Executive Pastoral Team along with our Administrative Pastor and Lead Pastor. Approximately two-thirds of this position consists of leading our junior and senior high student ministries, while the other one-third focuses on encouraging and empowering people across all demographics of First Friends to engage more deeply and widely with our discipleship rhythm, our ministries, and our mission. Further details can be found below.
Student Ministry Responsibilities
Plan, promote and execute weekly Wednesday night meetings of The Gate Student Ministry for students in grades 7-12
Connect with students on Sunday mornings before and after worship gatherings, as well as teach grades 7-12 "Coffee & Conversation" during the concurrent adult small groups time
Recruit, train and utilize a team of adult youth mentors for Wednesday nights as well as special events and activities
Be present in the wider community with/for students (sports games, band and choir concerts, etc.)
Provide individual counseling (in-person, phone, digital) for students as needed
Promote, plan and execute special events and activities (weekend retreats, summer camps, mission trips, denominational events, etc.)
Communicate and connect with parents about general information, as well as discipleship for students
Community Life Responsibilities
Connect with in-person visitors on Sundays before and after worship gatherings
Follow-up with visitors during the week with a strategic plan, seeking to encourage people to connect more deeply with the community, utilizing our team of Overseers within the strategic plan
Connect regular attenders with small groups, including existing small group opportunities, as well as establishing new ones
Connect people with opportunities to serve, both as large-scale events present needs as well as ongoing ministries, matching people with areas that reflect their gifts and passions
Maintain a regular and consistent social media presence for First Friends, connecting with users of various platforms
Potentially preaching 3-4 times per year on Sunday mornings
Assist as needed with large-scale, church-wide events and activities
Qualifications
A personal commitment to an ongoing discipleship relationship with God in Christ that is evidenced by the fruit of the Spirit
A desire for the Church to be a powerful witness in the world of love, grace, mercy and justice
A passion for the Kingdom of God to continue to grow and expand in the world
A team-oriented attitude that is able to work well with our pastoral staff as well as other leaders within First Friends
The ability to be self-motivated in accomplishing goals, managing and prioritizing time well each week, while also understanding the flexibility needed in a ministry role
Abilities, talents and giftings in the area of teaching
A personality that is outgoing and finds joy in connecting with new people in order to love and serve them
Prior experience in a ministry role is preferred.
Some form of educational training in ministry/biblical studies/theology is required. A bachelor's degree in one of those areas, or a closely related area, is preferred.
Church Description
Salem First Friends Church is located in Salem, OH, which is in the northeast part of the state. The city of Salem has a population of approximately 12,000.
First Friends is part of Evangelical Friends Church – Eastern Region (EFC-ER), a denomination with roots in the best of both Quaker testimonies and Evangelical doctrine. EFC-ER churches are generally Wesleyan and Arminian-leaning in theological matters.
First Friends has an average Sunday morning attendance of 225-275 people as well as a strong digital presence via livestream.
Application Process
Applicants for this position should submit the following via PDF attachment(s) to employment@salemfirstfriends.org
A cover letter describing:Your experience in understanding Christ as Savior and Lord and choosing to follow Him

Your experience of a "call" into ministry
Your general philosophy of ministry
How/why you feel well-equipped for this role

A resume that includes three references (two professional, one personal )
A video link of your preaching/teaching (if possible)